By Matthew Knight
For CNN
LONDON, England (CNN)
-- As well as their potential for creating effective therapies for debilitating diseases, embryonic stem cells could open the door to improved pharmaceutical drug testing, according to a leading British stem cell researcher.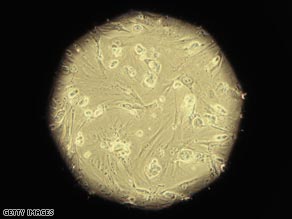 Speaking at a recent meeting of the British Pharmacological Society in Brighton, UK, Christine Mummery described how using embryonic stem cells to create human heart cells could be a viable and scientifically exciting alternative to animal testing.
Click
here
for the rest of the article...